Updating preexisting 3d-Models of the medieval town with up to date scientific data from recent excavations and
amalgamating them with the Swissbuildings data set from Swisstopo led to a consistent and accurate representation of the town's development: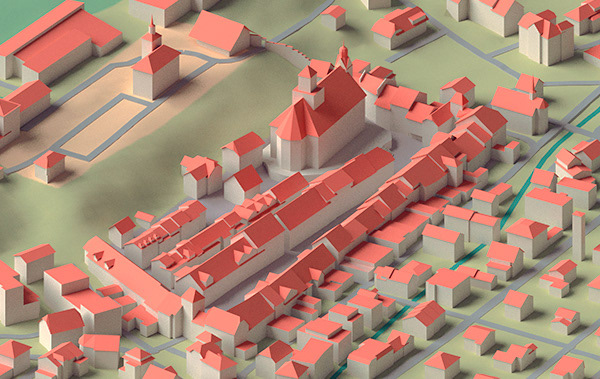 With the arrival of the railway in 1895 a remarkable expansion sets in:

Visitors at the opening take a close look at the visualized history of their town or just enjoy pointing at their houses.

Lower gate tower and views of the main square of the historic old town of Willisau.

A treasure trove of old plans, photos and maps were provided by the department of Archeology and Cultural heritage preservation of Lucerne.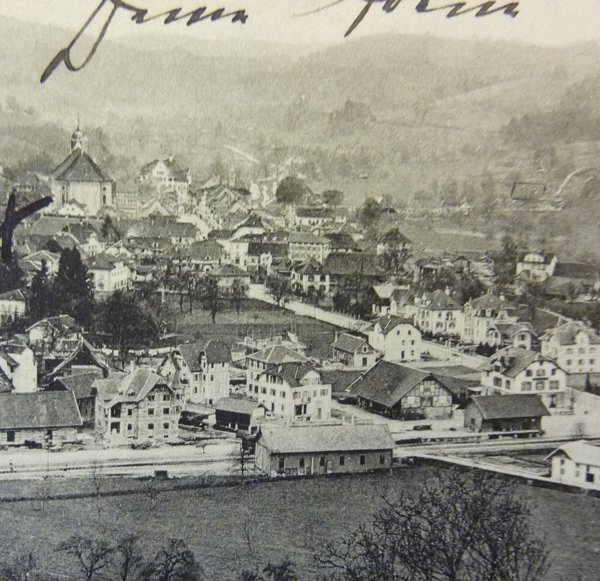 Time-travel maps of Swisstopo for cross-comparison, Open Streetmap data for ways and land use and the invaluable insight of local residents for updates on the latest building works in town guaranteed a high level of accuracy.